Clarence A. "Lou" Morton, 88, of Rocky Hill died peacefully on Tuesday, November 11, 2014. He was born June 24, 1926 in Hamilton, OH to Clarence and Mary (Hill) Morton. Lou enlisted in the U.S. Marine Corps at seventeen and served during WWII seeing action in the Pacific on Saipan, Tinian, and Okinawa as well as participating in the occupation of Japan. Upon his discharge he attended Miami of Ohio University.
After college he began a thirty-five year career in radio and television spinning music, reporting news and providing sports coverage. He worked at stations in Cincinnati, Milwaukee, Miami, Atlanta and Detroit before settling in Connecticut. At WPOP in Hartford he was the morning DJ known as "Kilroy," then became Sports Director and eventually Program Director. He would later move to WATR in Waterbury where he was host of the morning show for many years. During his career in Connecticut he worked at stations in Hartford, New Haven and Waterbury. When he was not on the airwaves he enjoyed playing golf as well as performing on stage, which he did with local theater companies in Miami, Atlanta, Hartford, Glastonbury and Rocky Hill.
Lou is survived by his sons Lance Morton of Vernon; Larry Morton and his wife Kelly of Sugar Land, TX; grandchildren Cara Morton and Connor Morton of Sugar Land, TX, and Eliana Morton of Naugatuck; his former wife Lois (Jirschele) Morton of Rocky Hill and sisters Katie Smith and Betsy Bechtel of Lima, OH. He was predeceased by his daughter Lori Ann, and his brothers Tom, Mark and Jerry.
A Mass of Christian burial was celebrated on Monday, November 17, 2014 at 10:00am at St. James Church, 767 Elm Street, Rocky Hill, CT. Burial with military honors followed at the State Veterans Cemetery, Middletown, CT.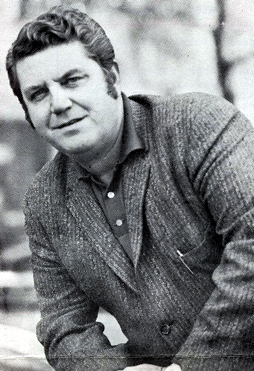 WPOP's Lovable Lou Morton